Be part of Alotel Team !
As part of our growth, we are always looking for new talent. We offer different technical, commercial and marketing opportunities.
Ready to join the team ?
As a collaborator at Alotel, you will not only evolve in a high technology environment but also you will have the opportunity to benefit from the necessary training you will need in order to develop and strengthen your skills.
Take on new challenges! Take a look at our list of vacancies that best match your skills and ambitions. Do not hesitate to submit your application!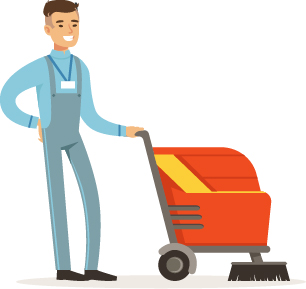 Discover Our Opportunities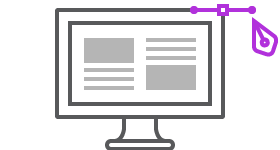 Marketing & Communication
Community Manager M/W
Job Description
Position based in Île de France, within the Marketing Department and directly under the responsibility of the Sales Director.
Your main missions will consist of :
Website animation
Community Manager : animation of social networks ( Linkedin, Facebook, Instagram)
Implementation of digital and marketing campaigns ( content creation, videos…)
Visibility optimization ( work on SEO)
Creation of customer newsletters
Organize events
Required profile
Holder of a Bac+3 or +5 with a specialty in digital marketing or community management.
At least 2 to 3 years of experience in a similar position
Fluent English is essential ( speaking and writing)
Experience of digital tools / social networks / blog / SEO
To be creative and openminded is mandatory
Position to be filled as soon as possible
Remuneration according to experience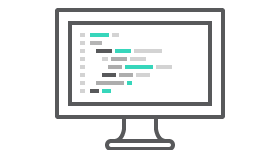 Regional Sales Director M/W
As part of our regional development, we are looking for sales directors, positions based imperatively in the region of France.
The main regions to be addressed are:
Midi Pyrenees and New Aquitaine
Provence Alpes Côtes d'Azur
Great East
Great West
Top of France
Job Description
As Agency Manager you will have the following responsibilities
Ensure the proper management of your business unit
Manage the existing customer portfolio in your departments
Identify new opportunities with referenced customers and prospects
Negotiate and contract different offers
Supervise new employees and participate in the recruitment of your team ( support and technical functions)
Report to General Management
Required profile
Coming from a higher education of a minimum Bac+2 with at least 8 years of business development experience in the sale of B to B services and ideally in the IT sector.
Experience in managing a team would be a plus.
Travel in the region is expected.
Remuneration according to experience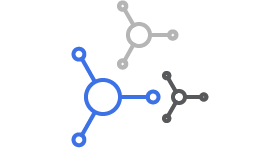 Project Director/ IT Project Manager/ M/W
Paris Based
Responsible for piloting one or more fixed-price project (systems integration, deployment of cloud solutions), with full responsibility. This as part of a major transformation projects of our customers' information systems.
To be integrated into a project team; your mission will be: 
Team management and coordination ( depending on your experience)

Meeting our service commitments ( delivery, cost deadlines, quality)

Animation of the customer relationship

Monitoring profitability and invoicing

Internal reporting
Depending on your experience, you can also participate in the recruitment, play a role in the coaching and in the supervision of other project managers.
Required profile
Coming from a higher education of a Bac+5 ( engineering school or university training) with a solid operational experience ( 5 years minimum including two as a project manager).
You are already determined within the framework of fixed-price projects.
A good knowledge of the world of Customer Relations is not essential but would be a plus;
Training sessions will be provided in this area and initiated by the operational staffs.
Above all, you are an entrepreneur and passionate about steering, coaching and team management.
Your personality and your potential comes first:  sense of people and commitment, leadership, rigor, methodology and team work.
We offer you:
Exciting projects
A strong corporate culture
Possibilities of development
Confidentiality
Remuneration according to experience
Spontaneous Applications
Alotel is a growing company and our talent needs are numerous. Got a special talent? Alotel is open to spontaneous applications.